Here you have our quickest and best looking recipes to impress your flatmates and friends. Don't worry, all of them are easy and not expensive, and of course they won't take you more than 15 minutes.
Ok, admit it: you're not the best in the kitchen. In fact, you are a great fan of all the recipes that contain the word 'instant', you prefer to buy the 1-minute microwave rice than to boil it yourself. But don't worry, because we got you covered. You will show your flatmates your best tricks and conquer their stomach with these 5 easy-peasy-lemon-squeezy recipes.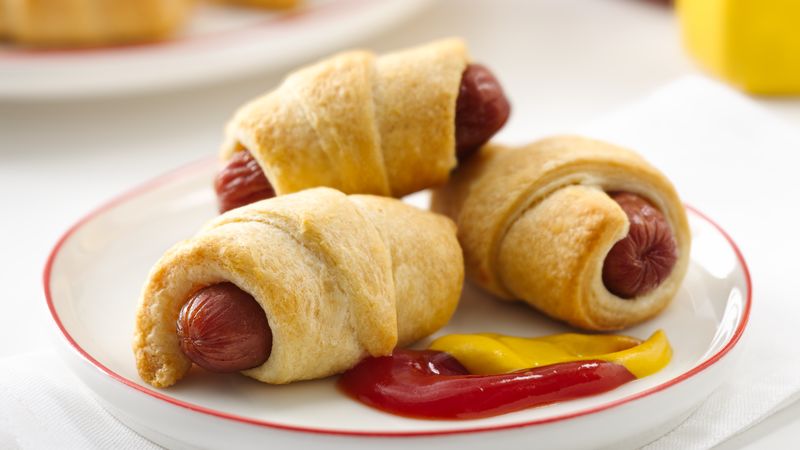 Image © Pillsbury
Pigs in a blanket
It's super easy but it looks classy, huh? You just need to get the pastry and sausages at the supermarket, make the rolls, put them in the oven and enjoy! Pair it with your favorite sauce and make your flatmates' mouths water.
Image ©Rebanando
Macaroni au gratin
You are the master of pasta, you have the perfect time, but… everyone eats pasta, you want something to impress. Then take cheese, a nice oven dish and put the grill on! It will look fantastic.
Image © Vascolac
Stuffed nest
This is how we do: we don't need much, we need it to look great. So the ingredients for this recipe are quite basic (round small bread, Iberian ham –well it doesn't have to be Iberian, but a nice one–, an egg and some cheese to spread over it), but the result is really good. Just open the bread, take out the crumb, put the ingredients inside and let's go to the oven.
More directions here (in Spanish).
Image © Foodplatter
Caesar wrap
It also looks really good but not so complicated! You just need tortillas for the outside and chicken breasts, lettuce, cheese and Caesar sauce for putting inside. For the chicken: you can make it grilled or fried.
More directions here (in Spanish).
Image © 4 Púas
Nutella croissants as a dessert
Again, the pastry is our friend: get it from the supermarket (if it's round, perfect; if not, take a plate as a template and a pizza cutter to make the round shape), cut it as if it was a cake, put a little bit of Nutella inside and roll it baby, you got this. The fancy look: sprinkle the croissants with powdered sugar.
More directions here (Spanish).